PORTE ITALIA

Descendants of the craftsmen whose woodwork, painting and design have graced the palaces of Palladio and Venice's Grand Canal for over 400 years, are once again using furniture, glass, walls, ceilings and doors as their canvas.
Using traditional Venice-inspired colors and artistic decorations applied to updated and rescaled antique frames, they are bringing old-world, Italian handcrafted design back to the new world order of interiors today. All courtesy of the visionary small-town company that has resurrected the art form, and the Lenarduzzi family who own and operate it today.
A STUDIO, NOT A FACTORY
At Porte Italia there is no "factory,' and no two pieces are exactly alike. Because each Porte Italia creation is built and painted by hand, using many of the same techniques that made Venice the center of furniture design and decoration over 350 years ago.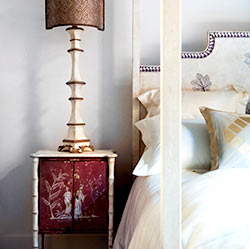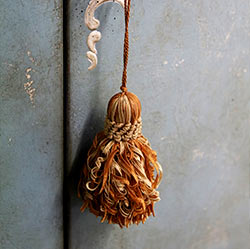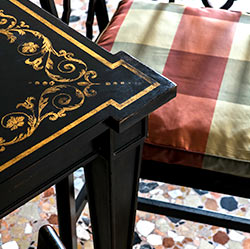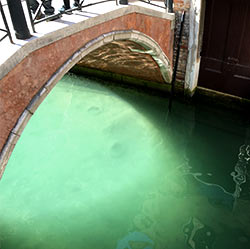 VENICE, MARCO POLO & THE BEETLES
In the 1300's, the Venetian Republic became the wealthiest and most powerful mercantile empire in the known world. Which in turn spawned gilded palaces, art, furniture and architectural treasures beyond the world's wildest imagination.